Translating medical documents is a special skill

The translation of medical and pharmaceutical documentation is an exact science. It needs meticulous attention to detail and demands an experienced service provider.
We have a track record of quality Medical translations and are trusted by both medical professionals and individual clients alike. We also deliver a high quality medical interpreting service with detailed information provided in the interpreting section of our website.
Our Medical Translators:
Each of our medical translators have specific experience working with medical documentation. It's crucial that these kinds of translations are 100% accurate.
We provide Medical Translations of:
Medical reports

Patient assessments
Lab & Imaging reports

Pharmaceutical information & Drug Guidance

Medica

l device manuals

Personal medical histories

Patient Letters

And much more…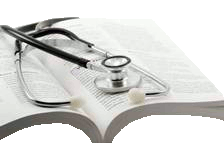 Medical documents can be complex to translate. Accurate terminology and medical language are required to ensure a professional translation. We work with pre-defined translation glossaries or terminology to enable us to correctly adapt translations to industry or company-specific language.
At translation.ie, not only is the expertise of our linguists second to none; We use terminology memory banks and databases to accurately and efficiently translate even the most complex texts. This saves you time and money giving you accurate translations at the best prices.
We are the best!
Translation.ie know we're the best provider for your medical translations, we demonstrate our dedication to the highest standards in our compliance with both ISO 9001:2015 and EN 17100:2015 standards. Every day we produce a high volume of quality medical translations in all languages that our clients can have absolute confidence in.
Peace of mind and trust is essential in the translation of medical documents. We hope we can help. Reach out to find out more.
If you would like to know more about how Translation.ie can take care of your Medical Translation requirements, feel free to get in touch for a consultation. Or email us or call + 353 1 652 0760.

You can also securely upload a document 24/7 for a free quote.