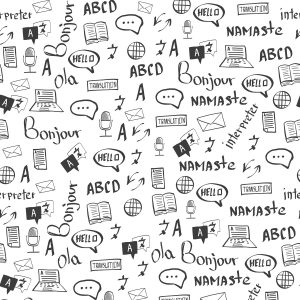 There are countless situations in our lives today where good communication is key. Successful interpreting requires more than just language fluency, but also area specific expertise. Translation.ie provides speciality interpreting services so everyone can be part of the conversation.
We have interpreters of all specialities, available on call 24 hours a day, 7 days a week.
Our specialised interpreting services:
Not only are all of our interpreters highly skilled in their chosen field; at Translation.ie, we require all team members to conform to our strict confidentiality policy. You can enjoy the peace of mind that your sensitive information is kept safe and never shared by your interpreter with anyone else, ever.
Contact us to book your interpreter now!