Translation.ie is a long established and well recognised Translation, Localisation and Interpreting Company and language service provider in Ireland since 2001. Our commitment is to provide an unrivaled service with the focus on our clients' needs. We are proud that our success is rooted in the success of each project we've been part of and the satisfaction of every client we've worked with.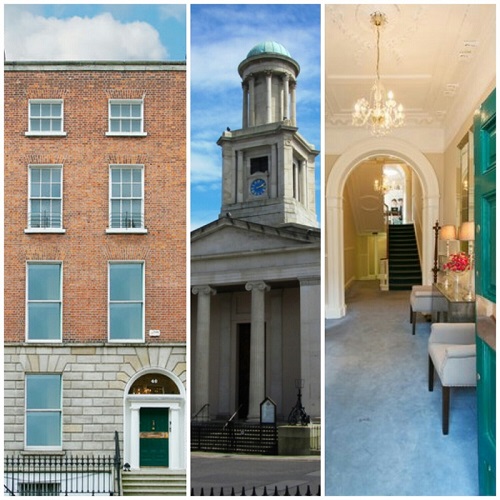 Translation.ie was founded in 2001 to service the language requirements of a burgeoning multicultural, multilingual Ireland. Since 2001, we have evolved into a leading interpreting, translation and localisation service provider, offering around the clock full language solution services to not just Ireland but also the global market.
Communication in Any Language
We offer translation, interpreting and localisation solutions into and from all major languages such as French, German, Dutch, Spanish, Italian, Russian, Chinese, Japanese, Arabic and Urdu to name but a few. We provide translation and interpreting for every European language from Scandinavian and Baltic languages to Mediterranean and eastern European languages which are all in daily use throughout Ireland and the United Kingdom. We also provide Translation and 24 hours 7 days a week Interpreting services to contract clients throughout the public sector in more than 200 languages; including Asian and African languages such as Thai, Tamil, Igbo, Swahili, Lingala and Yoruba. We have a vibrant, and strong team of translators for Gaeilge, managed by our in-house project management team.
At Translation.ie, we want to bring the worldwide community together, no-one should be left out of the conversation. Whether your language is a major European, Asian, Russian or a little known local dialect; we will not only work to translate it for you but also apply the highest standards in the business.
Since our foundation, Translation.ie has been providing Interpreting Services, Translation Services, Localisation Services and bespoke Business Services, language management solutions and many other language solutions to a wide range of customers in all major and minority languages and our motto is still very close to our hearts: Communication in Any Language.
Why Choose Translation.ie?
We really do cater for everyone. If you're a business looking to enhance the global efficiency of your marketing campaign, localise your website to a target market, review previously translated material or even improve your visibility through an MSEO campaign; you've come to the right place! We can help you far surpass your business objectives.
If you're organising interpretation services for your events or translating your company's user documentation or website; We will work with you to assess your requirements and deliver the perfect solution to meet your business needs. If you are a community project (or a private individual) looking for translation or interpretation services to help communicate your message in trade, with government or to the wider community then we are here for you too. Translation.ie, the premium translation, localisation and interpreting company in Ireland.
Whatever your project; our standards remain the same and our quality assured, cost-efficient solutions are tailored to each individual clients' needs. We're not in the business of upselling you translation related tasks such as SEO and marketing services. We will discuss with you the solutions and cost constraints that work for you. We focus on quality, production workflows and the management of translation related activities. We are an certified EN17100 Translation service provider, that means we use qualified language professionals and we are ISO9000 certified and audited too. Do you need certified translations for legal purposes or do you need quick and low cost solutions for thousands of pages? Do you need a website solution or do you want us to take over all multilingual related tasks?
We are here to listen to you and deliver a top quality service, whatever your needs are.
Find out more about us here. Our Directory of Translation Services is here. Our Directory of Interpreting Services is here. Our Directory of Business Language Solutions is here. Our Quality System is here. Need to find a login to one of our systems? here.
So what are you waiting for? Contact Us now to find out how Translation.ie can work for you!