With the whole world going to video-calling, VRI is a natural solution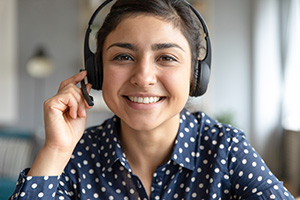 Video Remote Interpreting is the most practical service we provide. VRI can be used in many situations and is the closest alternative to our in-person service. With the whole planet doing more communication through video, VRI is a natural solution to a post-COVID-19 world.
We offer secure VRI directly within our App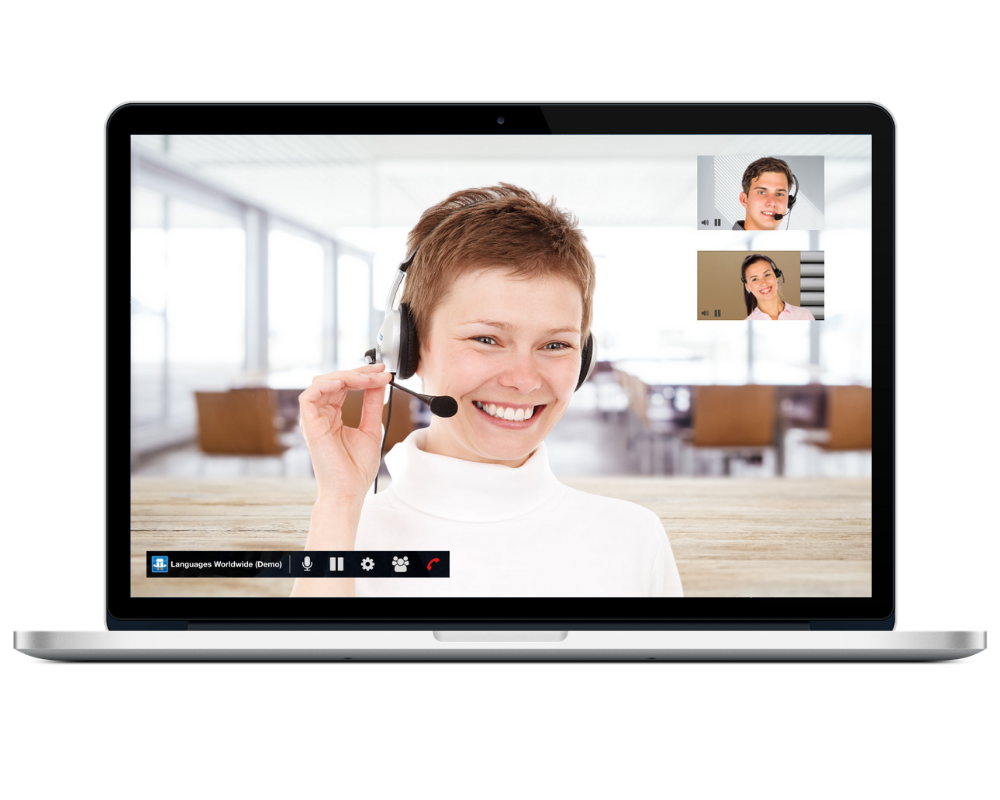 Video Remote Interpreting (VRI) is a great option especially if telephone interpreting seems too impersonal or disconnected. VRI is enabled directly within our booking system, online. Simply log on and off you go, both desktop and mobile.
At Translation.ie, our VRI interpreters have experience within the healthcare, education, and government sectors, who all make use of VRI on a regular basis. In our current global crisis, this option is safe because it eliminates face-to-face situations and decreases the need for travel.
Our VRI interpreters are also proficient in all third party applications such as Zoom, Microsoft Teams and Skype, simply send us the meeting link after you confirm your booking.
Video Interpreting for Conferences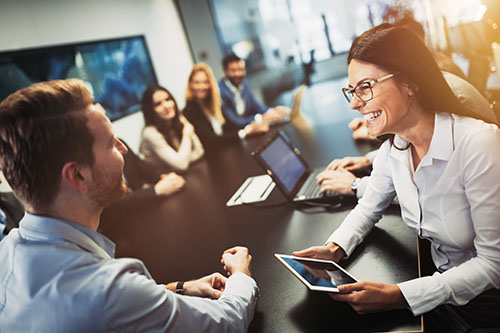 VRI is also useful for conferences. For these, we advise setting up and booking in advance.  We will provide a dial-in and integrate into the PA, Headsets, or Audio-Visual feed used on-site (or online). We are happy to discuss your requirements to come up with the most suitable solution for your conference.
Using our system also means you can set up conferences easily on your site for a variety of different purposes or we can bring in top-class conference interpreters remotely without the extra costs of travel and accommodation involved.
Video Remote Interpreting is a great solution for The Hearing Impaired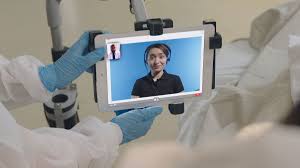 With video interpreting, sign language interpreters can also work remotely with live video and audio feeds, so that they can translate into sign language at the same time as the spoken interpretation.
We have interpreters available 24 hours a day, 7 days a week, video remote interpreting is fast, efficient, and user-friendly. It affords a degree of privacy and enables you and your clients to gain access to our interpreting services whenever you need us, often immediately. We do suggest booking in advance to ensure availability.
For more information or to book your interpreter just contact us here or email mail@translation.ie.