Content (in every language) is King!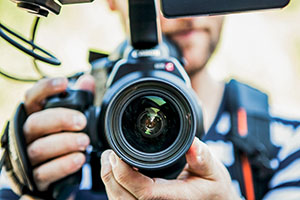 Bill Gates said that Content is King. We would take that one step further to say that multilingual content is even better.
Multimedia content is the most important way of communicating with a global audience. Almost every company doing business in the global marketplace rely on a broad spectrum of multimedia content to communicate with their customers. It is the 'sticky stuff' that attracts and encourages your customers to take a step closer to doing business with you.
There's always… Subtitling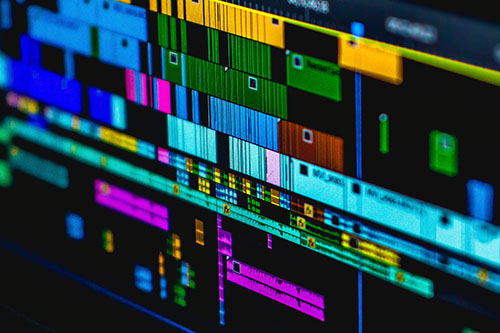 Subtitling is one of the staples of multimedia translation services. We have the extraction and conversion tools so that we can get your subtitle layer and reproduce that into the same format efficiently and quickly. If necessary we can transcribe your audio into the primary subtitle layer, a review of your formats will determine best and most cost effective approach. Subtitling is far more than just simple translation, it requires precise creativity to capture the substance and 'feel' of the original programme while making sure the that the audience understands the spoken word through the written content. This is a fine balancing act of content and context. Our talented translators offer you the highest quality subtitling for any form of video including television, web-only videos, advertisements, educational DVDs, webcasts and many more.
And if your customers speak different languages, then so should your content
The need for high quality multimedia translations is a must for anyone wanting to convey their message in a relevant and culturally sensitive way.
Multi-media means that the source could be anything from written, verbal, video or imagery. This could be anything from a chat-bot to a corporate video. A user review to an Influencer Interview. The forms it can take are many and we offer translation and language transcreation across all formats.
Our services are often used in the following scenarios:
Educational Films

E-Learning Platforms

Radio/Television Broadcasts

Webinars
Recorded live streams
Public Service Announcements
Adverts/TV commercials
Feature film/Documentary
Artistic Performance
Training Videos

Software

Animation

Interviews

Talks
Conferences

Depositions

Film Scripts

Audio Files

DVDs/Videos

And more…
Voice-Over (Dubbing)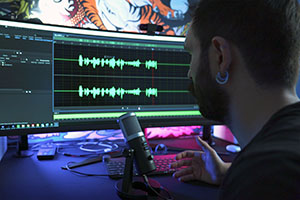 With multimedia now reaching further afield in the global market than ever before, the appetite for more accurate multimedia translation and interpretation is at an all-time high. We can help you work out a solution that is appropriate for your needs, whether you need polished and well know voice over stars or low cost native speakers. Analysis of your processes, your production capabilities, your expectations and your budget will help you determine the correct solution, and we work with you from the initial enquiry to help you work that out.  As is often the case good practice dictates that audio sample are provided for approval during the instigation of a project , not only by way of auditioning the voice over artist but also to examine in advance the quality of the proposed solution. We are happy to work with you to get this done too. The increase in popularity of voice-over or 'dubbing' attests to this. This is a preferred method by many to consume content that originates in another language.
The voice over artist requires a lot of skill and time insofar as a "one-stop" solution is concerned that involves interpretation, transcription and adding voice over in sync with video. Thus multimedia interpreters are highly specialised in their field. No matter what the medium, they will perfectly interpret into the native languages of your wider audiences.
This route may not however be the best route for you, depending on the volume of audio that needs to be voiced over, an analysis of the material and deciding if the material is for director edits and the cutting room floor or for final release will determine if breaking the steps up into smaller parts is practical. It is possible that transcription, then translation and then lower cost is faster and less costly.
Effective voice-over allows people to focus on the imagery, and fully immerse themselves in the content forgetting any hindrance of a language barrier. Let translation.ie help you to break down the walls to communication.
Why choose us?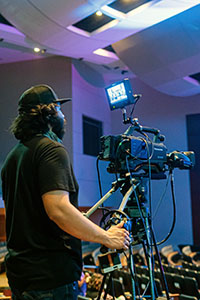 Translation.ie has worked with industry-leading media and entertainment companies on a wide range of projects. We also work day in day out with investigators and legal firms handling a wide array of video audio and multimedia formats. We also have inhouse technical resources to handle multimedia string files and other formats found in software for localisation and gaming. We have developed knowledge and expertise in the field of multimedia translation, ensuring our translators and interpreters offer the highest of standards for your multimedia translation project and we provide the support necessary to ensure you get a great service and that the project is successful.
Translation.ie offers a full range of Multimedia Solutions, including transcription services, voiceovers, audio and video localisation, animation, subtitling and post-production. Commercial productions often opt for online rich-media content and programs to deliver their educational and marketing message to users all over the world including using famous actors as voice over artists, if you want that, we can be an essential part of your team too. Whatever the medium, at Translation.ie, we can assist you in customising your end product for your specific markets.
Get in touch today on + 353 1 652 0760 or contact us for more information or a no obligation quotation or email mail@translation.ie to discuss and analyse your requirements.