Helping our clients communicate in every language under the sun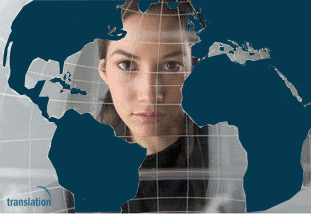 Translation.ie provides high quality Translation and Localisation Services to an ever-expanding client list. We work with both the private and public sector: we serve all sizes of business at the local, national, and global level and we work with all levels of government in numerous countries and municipalities. We have been doing it for a long time and have earned a great reputation over the years.
We work in over 200 languages. That is more than any other translation and interpreting company. We believe in providing service for any language required instead of only focusing on the most common ones.
Here are some examples of the kind of Translation & Localisation services we provide:
Technical Translations

Highly trained and skilled linguists can assist you with Legal, Medical, Financial, and Engineering document translations. READ MORE.

Localisation & Internationalisation

From marketing materials, websites, brochures, presentations to multimedia, training and eLearning & software.  Our localization experts can handle every job. READ MORE.

Certified Translations

We provide Certified Translations for important documents like Wills, Contracts as well as important personal items like Birth/Marriage Certificates & Education Degrees/Diplomas. READ MORE.

Proofreading & Reviewing

We provide Proofreading and Reviewing Services to meet all document requirements. When it needs to be accurate and flawless. READ MORE.

Desktop Publishing

We work within all major desktop publishing software including Adobe PageMaker, InDesign, Photoshop, Quark Xpress, etc. READ MORE.

Multimedia Translation

We offer a full range of Multimedia Solutions, including transcription, voiceovers, audio/video localisation, subtitling. READ MORE.

MSEO

Multilingual Search Engine Optimization guides the right mix of keywords, phrases & content used by potential customers to search for your products and services. READ MORE.

Machine Translation (MT)

MT is a fast and efficient way to handle large volumes of language translation. Used in conjunction with human translators, MT saves time and money. READ MORE.

Transcreation

Our Transcreators will translate and re-create your message & materials to ensure that the final product is culturally adapted and relevant. READ MORE.

Language Review Service

Translation.ie offers a full-service solution to ensure the accuracy, consistency, and efficiency of all your language needs. READ MORE.