One of the most important services we offer
Medical interpreting is one of the most important interpreting services to have available. We are often at our most vulnerable in a medical setting. Not to be dramatic but clear communication is about life and death in this area.
Translation.ie's medical interpreting service provides that vital link between the patient and medical team. Our interpreters assure the comfort and dignity of clients; keeping them informed and fully part of the conversation in regards to their care.
Our Medical Interpreters
Medical interpretation is a face-to-face interpreting scenario for patients during medical consultations. We understand that the quality of interpreting can affect the outcome of medical care. At Translation.ie, we provide trained and experienced interpreters to attend hospitals and medical environments. All of our professional interpreters remain unbiased, non-judgemental and compassionate at all times. Our interpreters also hold the patient's privacy in the highest regard. Due to the nature of medical interpreting, we understand this service is often required in urgent circumstances. Therefore we make them available at all hours of the day!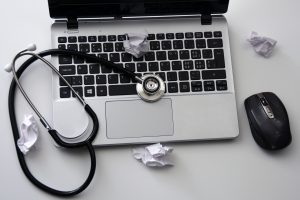 We are pleased to offer a 24/7 365 days a year service. Just call us now on 01 6520760 with your urgent requests!
We provide interpreters with native speaking experience in the target language to ensure accurate interpreting between parties. Our interpreters understand colloquialisms as well as cultural queues to clearly convey the patient's needs to their medical team and vice versa.
All Interpreters are Garda-vetted and are managed centrally in our interpreting management system, where we apply pre-qualification and selection criteria based on your needs.  We only assign interpreters with the appropriate training and qualifications. 
Our services can be extended beyond the direct communication with the medical team to include pharmacy or aftercare or even be set up as a video-remote service for greater flexibility and cost-savings.
Patient Confidentiality
Translation.ie considers patient confidentiality to be

of utmost importance. We are aware that the nature of medical interpreting can be very sensitive. Each of our medical interpreters will respect the patient's confidentiality at all times. All of the interpreters contracted by Translation.ie are specially trained and bound by the company's Code of Conduct. Our interpreters sign confidentiality agreements guaranteeing our clients' complete privacy and confidentiality. Our Medical interpreters' main concern is to the patient's well-being and this is our oath to our clients
If you would like more information or to book your medical interpreter now, please get in touch, call us at 01 652 0760 (24 hours on-call), contact us here or email mail@translation.ie. For a detailed explanation of our Medical Translation service please visit our medical translation page.