Interpreting is where it all started for us
It all starts here. Interpreting services and interpreters are the foundation of the language industry. Providing the ability for people who speak different languages to effectively communicate and understand each other is the basis of all services we provide.
Interpreting has such a wide and, sometimes, complex application to daily life that we have had to become very inventive in the way be provide the service. Here are just a few: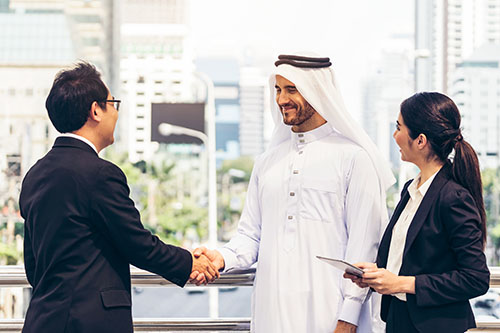 There are so many occasions where interpreters are needed in both business and daily life. Business meetings, social situations, legal proceedings, small groups, large groups, safety training, community meetings, medical diagnoses, conferences and more.
It is a special service that calls on logistics, recruitment, training and technology to provide the best service. Translation.ie has the most extensive network of the best interpreters in every language. We are available 24 hours a day, every single day of the year. Our Interpreters can be booked right through our website at any time. For special services or large events, it is best to secure a booking well in advance to ensure availability.
Here are some of the specialties we offer:
We recruit & train only the best interpreters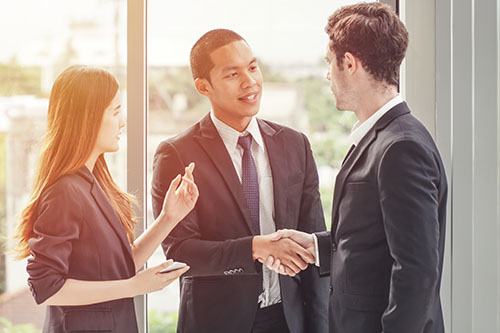 The interpreter's goal is to precisely convey the semantics, tone and significance of the communication between participants. This involves more than being proficient in specific languages. It includes a native intelligence and ability to provide empathy and understanding. We ensure this in our interpreting services through careful recruitment and best-in-class training.
A note about Confidentiality
The dignity and welfare of our clients is an important concern at Translation.ie. We understand that privacy and discretion are important for each of our clients. Whether in a business or social, legal or medical setting; we adhere to the same strict standards of data protection and confidentiality.
We're available 24 hours a day, 365 days a year, including holidays! If you need an interpreter urgently/at short notice, anytime, anywhere, simply give us a call at + 353 1 652 0760 to book an interpreter, we'll try our best to meet your needs! Or you can contact us about your specific requirements. Translation.ie can help you communicate in any language!