Medical Interpreting

Medical interpreting is one of the most important interpreting services to have available.We are often at our most vulnerable in these settings and clear communication absolutely necessary.
Translation.ie's medical interpreting service provides that vital link between the patient and the medical team. Our interpreters assure the comfort and dignity of clients; keeping them they informed and fully part of the conversation in regards to their care.
Our Medical Interpreters
Medical interpretation is a face-to-face interpreting scenario between patients and doctors and nurses during medical consultations. We understand that the quality of interpreting can affect the outcome of medical care. At Translation.ie, we provide trained and experienced interpreters to attend hospitals and medical environments. All of our professional interpreters remain unbiased, non-judgemental and compassionate at all times; as well as holding the patient's privacy in the highest regard. Due to the nature of medical interpreting, we understand this service is often required in urgent circumstances. Our interpreters are always available for you!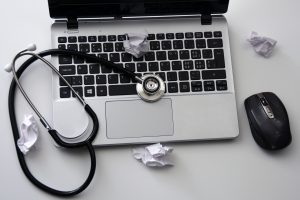 We are pleased to offer a 24/7 365 days a year service. Just call us now on 01 6520760 with your urgent requests!
We provide interpreters with native speaking experience in the target language to ensure accurate interpreting between parties. Our interpreters understand colloquialisms as well as cultural queues to clearly convey the patient's needs to their medical team and vice versa.
All Interpreters are garda vetted and are managed centrally in our interpreting management system, where we apply pre qualification and selection criteria based on your needs so that we assign interpreters who have achieved the appropriate level and who have signed agreements and undertaken any special training required by your contrcat management.  
If you need help beyond the actual doctor and nurse patient visit we are happy to extend our help to the pharmacy and follow up services.
If you need video remote remote interpreting (VRI) we can supply that too! Saving costs and providing flexibility in your process, please contact us for details.
Patient Confidentiality
Translation.ie considers patient confidentiality to be

the of crucial importance. We are aware that the nature of medical interpreting can be very sensitive. Each of our medical interpreters will respect the patient's confidentiality at all times. All of the interpreters contracted by Translation.ie are specially trained and bound by the company's Code of Conduct. They also sign our confidentiality agreement guaranteeing you complete privacy and confidentiality. Our Medical interpreters' main concern is to the patient's well-being, they are there for you. You can rest assured, none of our interpreters will disclose any information obtained during a medical consultation to anyone else, ever.
If you would like more information or to book your medical interpreter now, please get in touch: