Translation and Localisation Services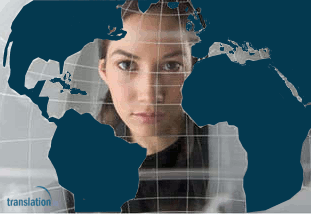 Translation.ie is a long established, proven provider of Translation and
Localisation Services to public, private bodies, institutions and businesses with combined translation management experience of more 60 years, that is not the sum of the yea
rs of experience other linguistic staff have.
The company has experience in translating and localising material in more than 200 languages, including minority dialects. All translated documents are certified by Translation.ie.
Our professional language solutions cover the following sectors:
Technical Translations

100's of trained and experienced linguists can assist you with Legal, Medical, Financial, and Engineering document translations. READ MORE.

Localisation & Internationalisation

From marketing materials, websites, brochures, presentations to multimedia, training and eLearning, MSEO services. READ MORE.

Certified Translations

We have extensive expertise in translating over 150 languages, from Birth/Marriage Certificate to Degrees/Diplomas. READ MORE.

Proofreading & Reviewing

Our professional Proofreading and Reviewing Services are tailored to meet all your document requirements. READ MORE.

Desktop Publishing

We work within all major desktop publishing software including Adobe PageMaker, InDesign, Photoshop, Quark Xpress etc. READ MORE.

Multimedia

We offer a full range of Multimedia Solutions, including transcription, voiceovers, audio/video localisation, subtitling. READ MORE.

MSEO

Multilingual Search Engine Optimization gives you information on the keywords/phrases used by potential customers to search for your products and services. READ MORE.

Machine Translation (MT)

MT is much faster, cheaper and has a better memory than human translators. When used in conjunction with human translators, it can save time and money. READ MORE.

Transcreation

Our transcreators will translate and re-create your message to ensure that the final text is totally adapted culturally and linguistically. READ MORE.

Language Review Service

Translation.ie offers the solution to ensure the accuracy, terminology consistency and adherence to the client-specific instructions. READ MORE.