Interpreting services
Translation.ie provides interpreting and translation services on-site at your location for any settings you may require.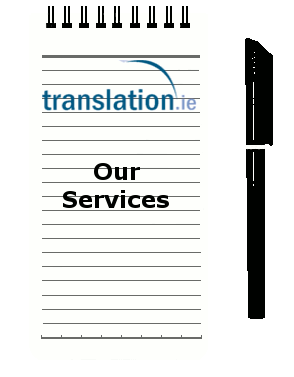 By speciality or by need we can bridge the language gap!
The highest quality interpreting services for any setting according to your budget, from an official conference interpreting assignment to a private legal or medical consultation. We will assist you with communication in any language.
Simultaneous Interpreting:

Simultaneous interpretation is most commonly used for conferences, corporate meetings, legal proceedings and live broadcasts. READ MORE.

Consecutive Interpreting:

Business Meetings, Medical Appointments, Legal Consultations, Health & Safety Training, Civil Registration, etc. READ MORE.

Telephone Interpreting:

Our professional 24/7 telephone interpreting service enables you to communicate with anyone around the world in an instant. READ MORE.

Sign Language Interpreting:

We are proud to be working side-by-side with some of the best qualified Irish Sign Language (ISL) interpreters in Ireland. READ MORE.